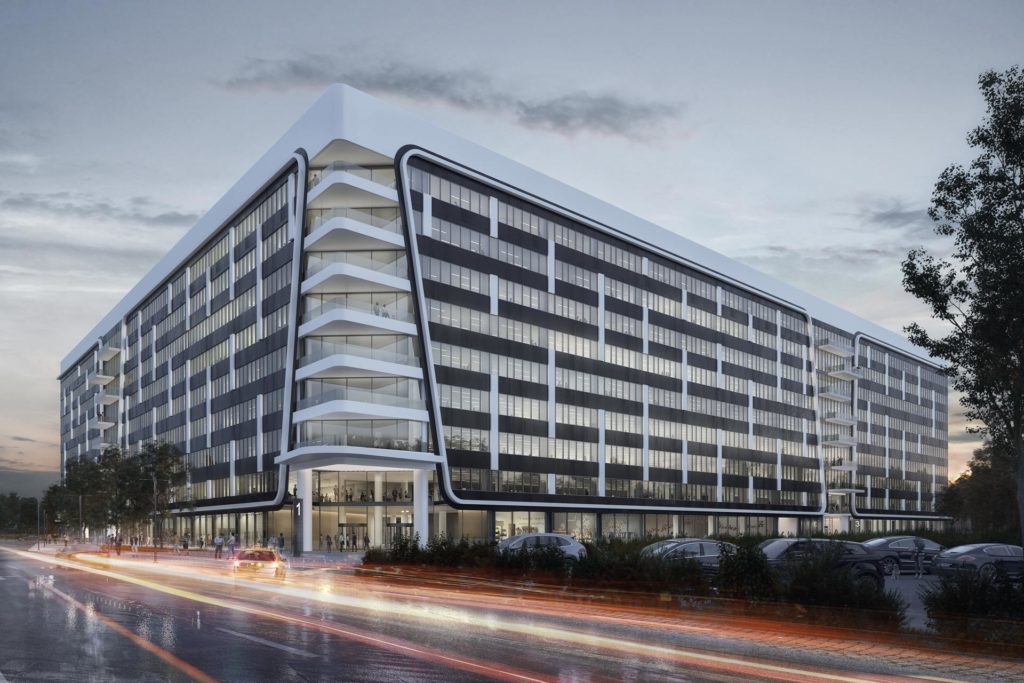 Project Details
Set in Bucharest, this contemporary multipurpose building and neighbouring flats offer a vibrant community in the heart of the city. 
Maximising the use of land, the rectangular composition evokes the energy and pace of the building's residents. The final design is expressed as a flat facade without breaks. While the structure of the  building is necessarily linear, to create a sense of texture across the facade, white steel frames have been added, and balconies were also added to each level. A simple glazing facade system incorporates the key structural regulations for the building, which is also seen through the black concrete lines which run across the facade. 
Located behind the multipurpose main building are a series of 8 residential apartment buildings. Surrounded by trees, these buildings are each positioned at alternative angles to each other to optimise the views from each apartment. Shared areas include a central walkway, a communal water feature and a children's play area.
Previous
Next